Video cover image: 'The massacre of Viceroy Francisco d'Almeida, 1510'
by Angus McBride, 1984.
Slide 1

First an obscure murder...

Slide 2

...now an enigmatic book.

Slide 3

The one changed history...

Slide 4

...the other will change your future.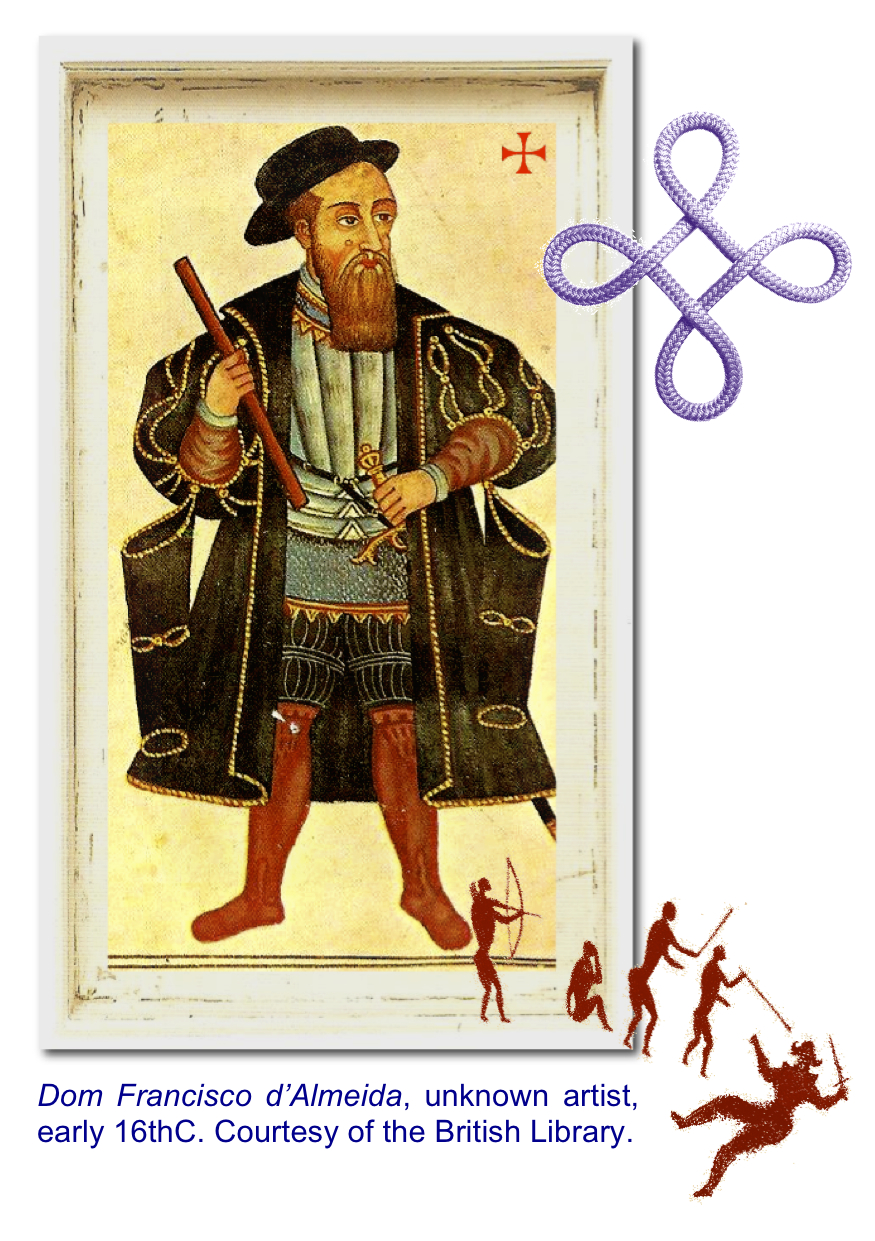 Knot of Stone is a unique historical novel that begins and ends with an enigma—an alleged mass murder in South Africa and a long-lost treatise, the Sierra Nevada. In 1510, when the Cape of Good Hope was still revered as a southern Portal to the Indies, the Viceroy of Portuguese India was led ashore, attacked, slain and hurriedly buried in a shallow grave. The death of Francisco d'Almeida and sixty-odd compatriots remains a mystery to this day. Was it the fulfillment of a prophecy or an act of poetic justice? Was it an ambush, a mutiny or even an assassination? And if so, was it instigated by Manuel I, then king of Portugal, or by a secret cabal within the Church of Rome?
What is this book about?
At the heart of Knot of Stone is the concept of the eternal return; namely, that we live again and again with the same family, friends and foes. While the book provides ample biographical background, it is only when the protagonists reach the limits of their historical research that the karmic biographies of historical figures are introduced to help explain events and their outcomes.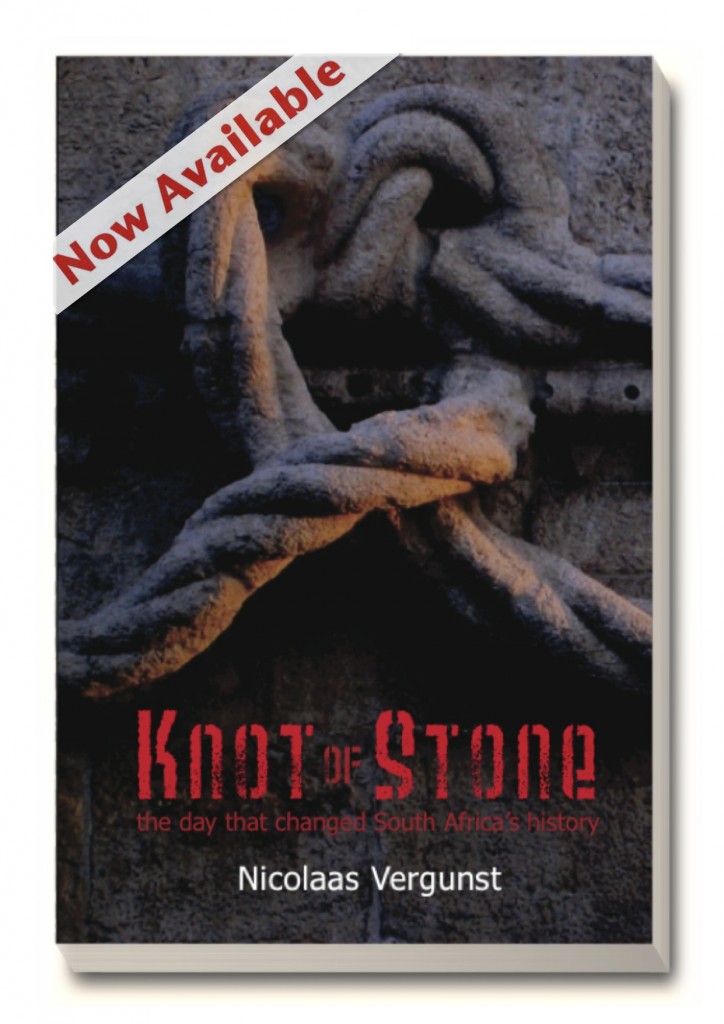 Knot of Stone is a multilayered work with a complex plot; incorporating recorded histories, official documents, private diary notes, oral testimonies, dreams and prophecies. The story is divided into eight sequential sections—Arrival, Journey, Departure, Travel, Home, Digression, Alignment, Return —and includes a hundred illustrations, numerous emails and skype exchanges, as well as the actual messages from a clairaudient sangoma (traditionally, a healer empowered by the ancestors). The author designed and illustrated his novel and is currently producing an e-edition for release in 2015.
Now read the first chapters free!