'The massacre of Viceroy Francisco d'Almeida, 1510' by Angus McBride, 1984. Courtesy of the Castle Military

Museum, Cape Town. Today local

activists refer to it as the 

B

attle of Goringhaiqua

.

 

Knot of Stone is a tale of murder and intrigue in which a restless Dutch historian and a jaded Afrikaans academic find themselves drawn together after the chance discovery of a five-century-old skeleton at the foot of Table Mountain in Cape Town. Was the victim a sailor, soldier, explorer or cattle trader? Was it an ambush, a mutiny or an assassination? Watch our video-introduction below:

One day can change your life:

 buy the book
What's the book all about?
Knot of Stone is a work of historical detection in which two unlikely travel companions, Sonja Haas and Jason Tomas, find themselves drawn together after uncovering a mass-grave at the southern tip of Africa. Their search for fresh evidence leads the reader ever further north to ancestral burial sites, remote mountain sanctuaries, sacred springs, medieval monasteries and rare museum artefacts. Via several roadside encounters, including the startling revelations of a sangoma (a healer empowered by the ancestors), the two travellers reconstruct the past and their own identities, with divergent consequences. As the book's main focaliser, Sonja's inner conflict reflects her passage from doubt (tormentoso) to hope (esperança), echoing the transition from a Cape of Storms to the Cape of Good Hope. Like Sonja's search for herself, this story is ultimately a tale of self-discovery. To follow her journey in South Africa, click Unravel the clues.
Why this title for the book?
Knot of Stone is a unique story about an obscure murder that reset the stage for our modern world. Viewed against an age-old East-West/North-South balance of power, the characters follow the slow emergence of a united Europe in relation to a divided Africa. Like the complex, intricate and elegant strands of a Gordian knot, they unravel the lives of those who altered the course of western history. To read about the meaning of the book's title, see Why tie a knot in stone?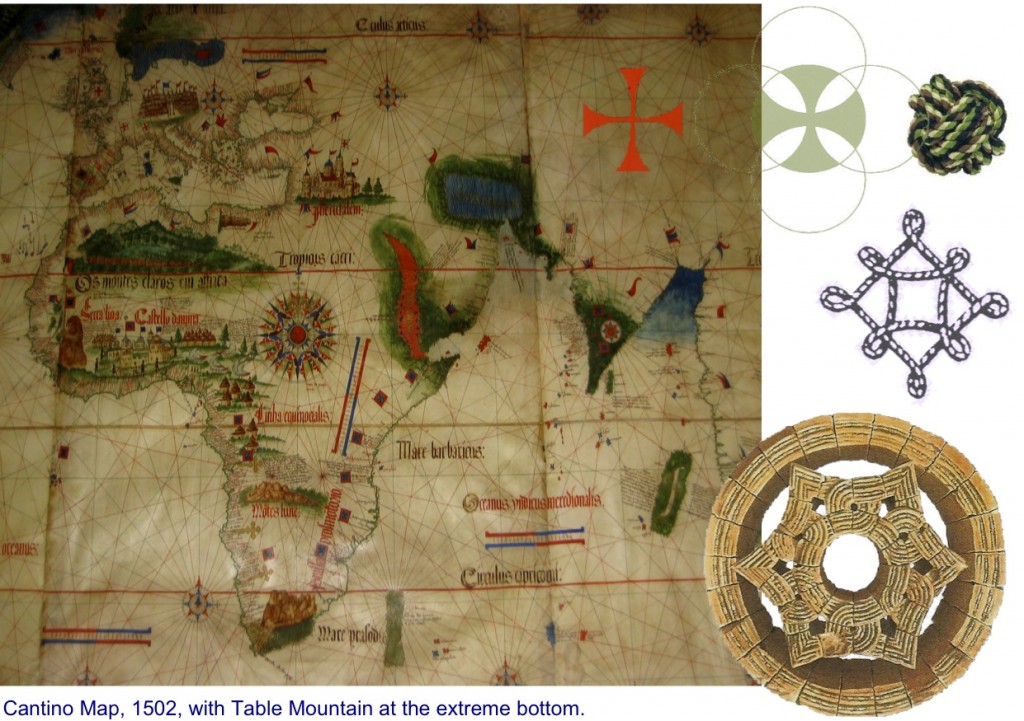 Knot of Stone is published in the UK & US. Order a copy online.
Click here for a Dutch or Portuguese review of Knot of Stone.