Knot of Stone

 

is a work of historical detection in which two unlikely travel companions—a restless Dutch historian and a jaded Afrikaans archaeologist—find themselves drawn together following the chance discovery of a five-century-old skeleton at the foot of Table Mountain. 
The death of Viceroy Francisco d'Almeida in 1510 by Angus McBride, 1984. Courtesy of the Castle Military

Museum, Cape Town. To shift focus from the interloper to the indigene, from a 

Portuguese

 defeat to a Khoena victory, local

activists now refer to the event as the 

B

attle of Goringhaiqua

.
Knot of Stone is a unique historical novel that begins and ends with an enigma—an alleged mass murder in South Africa and a long-lost treatise, the Sierra Nevada. In 1510, when the Cape of Good Hope was still revered as a southern Portal to the Indies, the Viceroy of Portuguese India was led ashore, attacked, slain and hurriedly buried in a shallow grave. The death of Francisco d'Almeida and sixty-odd compatriots remains a mystery to this day. Was it the fulfillment of a prophecy or an act of poetic justice? Was it an ambush, a mutiny or even an assassination? And if so, was it instigated by Manuel I, then king of Portugal, or by a secret cabal within the Church of Rome?
Watch our video-introduction:
 
What's the book all about?
Knot of Stone is a tale of murder and intrique in which historian Sonja Haas and archaeologist Jason Tomas search for fresh evidence that leads ever further north to ancestral burial sites, remote mountain sanctuaries, sacred springs, medieval monasteries and rare museum artefacts. Via several roadside encounters, including the startling revelations of a sangoma (a healer empowered by the ancestors), the two travellers reconstruct the past and their own identities, with divergent consequences. As the book's main focaliser, Sonja's inner conflict reflects her passage from doubt (tormentoso) to hope (esperança), echoing the transition from a Cape of Storms to the Cape of Good Hope. Like Sonja's search for herself, this story is ultimately a tale of self-discovery. To follow her journey in South Africa, click Unravel the clues.
Why this title for the book?
Knot of Stone is a unique story about an obscure murder that reset the stage for our modern world. Viewed against an age-old East-West/North-South balance of power, the characters follow the slow emergence of a united Europe in relation to a divided Africa. Like the complex, intricate and elegant strands of a Gordian knot, they unravel the lives of those who altered the course of western history. To read about the meaning of the book's title, see Why tie a knot in stone?
Slide 1

First an obscure murder...

Slide 2

...now an enigmatic book.

Slide 3

The one changed history...

Slide 4

...the other will change your future.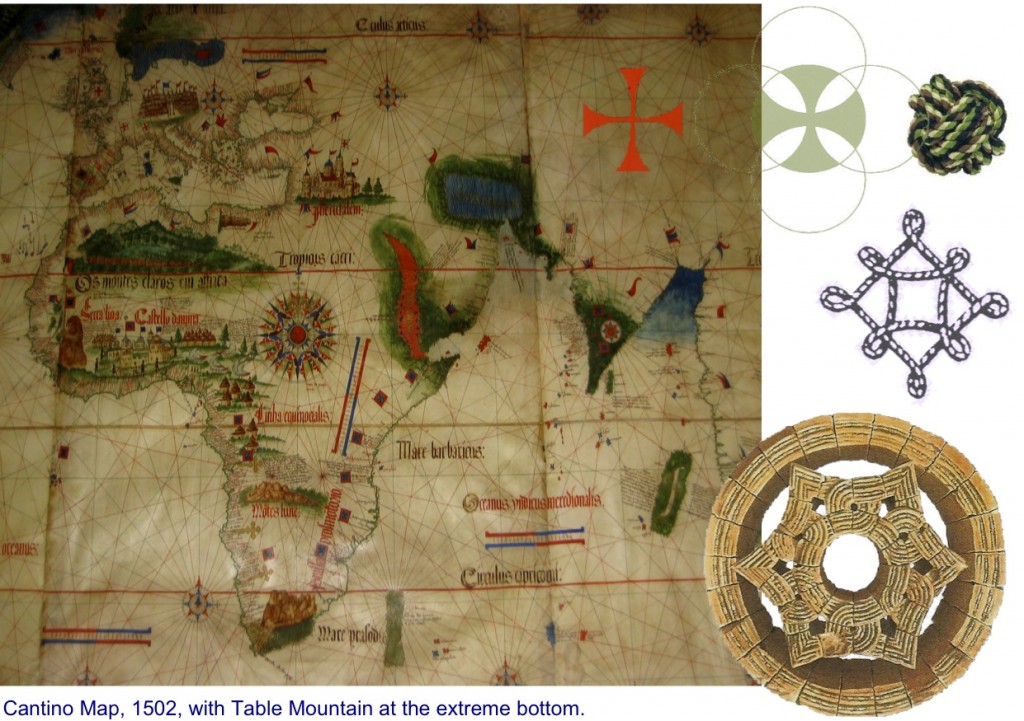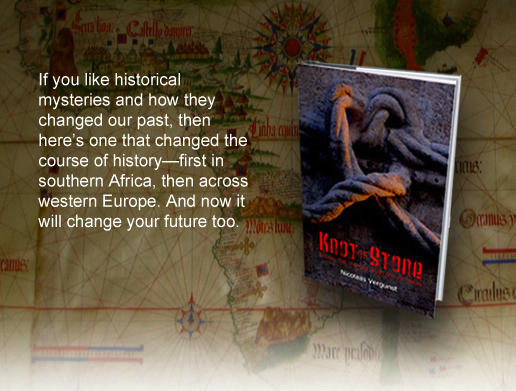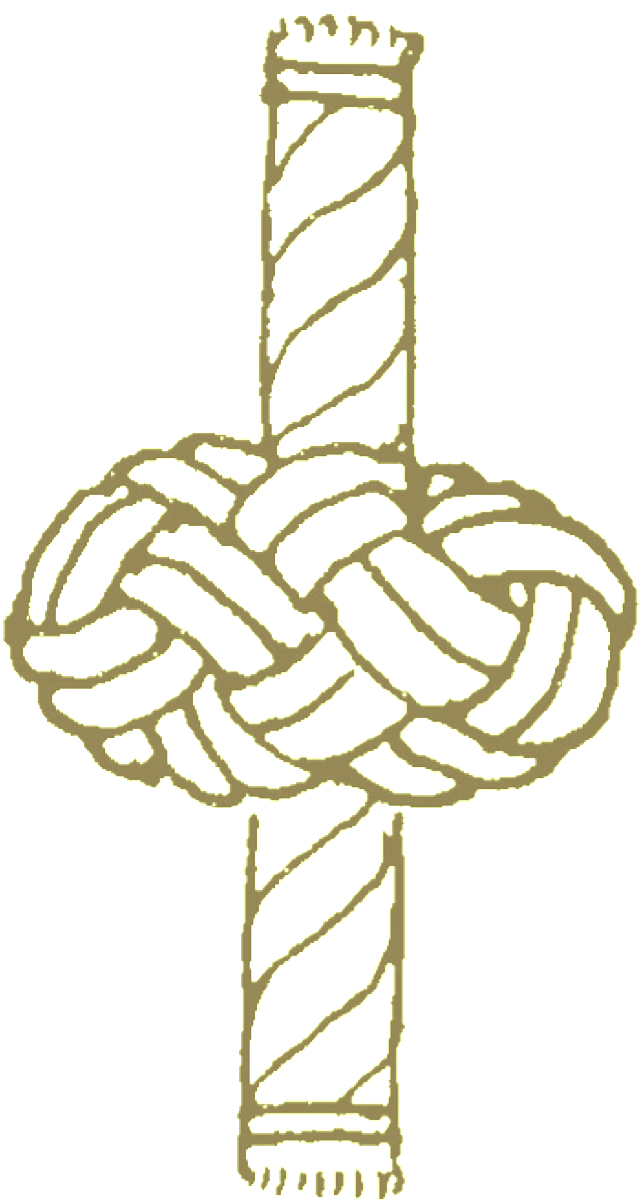 Knot of Stone is published in the UK & US. Order a copy online.
Click here for a Dutch or Portuguese review of Knot of Stone.
One day can change your life, so buy the book or read the first chapters free.