"If alternative history influences, convinces or just intrigues you, then this is the book for you." Prof Malyn Newitt, 2011
"

Knot of Stone

 presents a unique and insightful revision of real events, offering a brave departure from mainstream historical writing. 

With its own captivating mystery, its mixture of legend and original research, plus the karmic background of various historical individuals, this enthralling book will appeal to all those who have enjoyed the enigmatic works of Umberto Eco, Dan Brown and Paulo Coelho." James Farrell, publisher 
           "Knot of Stone is a splendid example 

of a new genre—the karmic novel.

" Dr Harrie Salman, 2011
Synopsis
Knot of Stone is a tale of historical detection in which two unlikely travel companions—a Dutch historian and an Afrikaans archaeologist—find themselves drawn together after the chance discovery of a five-century-old skeleton at the foot of Table Mountain. Their search for new evidence leads the reader ever further north to ancestral burial sites, remote mountain sanctuaries, sacred springs and wells, medieval monasteries and rare museum artefacts. Via various roadside encounters, including the startling revelations of a local sangoma (a healer empowered by the ancestors), the two reconstruct the past and their own identities, with divergent consequences. As the book's main focaliser, Sonja's inner conflict reflects a passage from doubt to hope, echoing the transition from a Cape of Storms to the Cape of Good Hope. Like Sonja's search for herself, this is ultimately a tale of self-discovery.


Knot of Stone is published in both the UK and US by Arena Books, Britain's leading publisher of "thought provoking books for our time". Paperback, 436 pp. ISBN 978-1-906791-71-1
European Union: listed price €18.50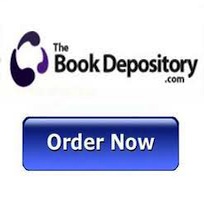 United Kingdom: listed price £15.99
United States: listed price $26.99
South Africa: listed price R249.00
The above prices were set at publication (2011) and are subject to change with inflation.

Please check Reviews for our readers' latest comments.